Wow! Sierra Nevada snowpack doubles in 10 days
Sierra Nevada, California
,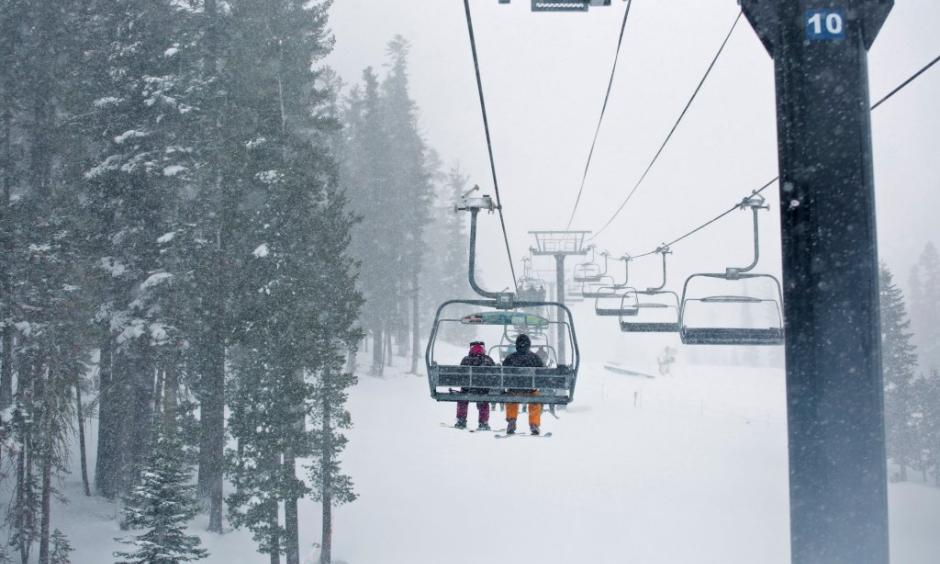 The biggest snowstorm to hit the Sierra Nevada in six years, which caused several road closures and avalanche warnings this week, has sent the overall snowpack level to a staggering 158 percent of normal.
The current storm, which resulted in a blizzard warning through 10 a.m. [January 11], helped the snowpack level to double in just more than a week. On Jan. 3, the snowpack was at 67 percent of normal.
Snowpack in the Sierra Nevada, which peaks on April 1, has finished below its annual average each of the past five years, according to Mike Anderson, a state climatologist with the Department of Water Resources. In 2015, a record-low snowpack of 5 percent of average was recorded.
Sierra Nevada ski resorts are reporting massive 48-hour snow accumulations, including Kirkwood (almost 6 feet) and Squaw Valley (4.5 feet), according to the weather service.
"It's definitely an extreme event that did have some benefit, with snowpack jumping up like this," Anderson said. "If you look at where we finished the past five years, it's pretty remarkable."
The last time the Sierra Nevada was above its average for snowpack was 2011 when it finished at 171 percent of average, Anderson said. Snowfall in 2011 was boosted by "a lot of storms throughout the season," Anderson said.