Southeast Heat Wave October 2019



 United States
An extended stretch of high heat and humidity east of the Mississippi River had temperatures soaring well into the 90s, with 75 locations breaking all time monthly temperature records for October. This kind of unseasonal, record-breaking heat is what climate change looks like.
Get the details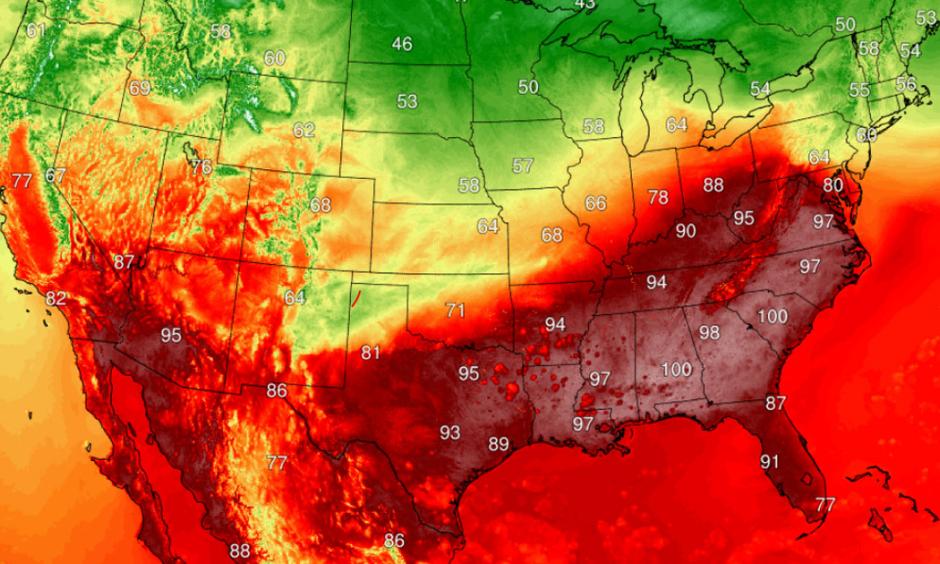 Climate science at a glance
The fingerprint of global warming has been firmly identified in the increasing intensity, duration and frequency of extreme heat events in the United States.[1][2][3][4][5][6][7]
There has been a dramatic increase in hot nighttime temperatures in the US, reducing the number of critically important relief windows during heat waves.[8]
Challenges to human health are growing due to the increased frequency and intensity of high temperature extremes that cause heat stress.[9]
---
Climate signals breakdown
The climate has shifted significantly, leading to more heat records in every season. The number of local record-breaking average monthly temperature extremes worldwide is now on average five times larger than expected in a climate with no long-term warming.[10] The trend in global warming has contributed to the severity and probability of 82 percent of record-hot days globally.[5]
The National Academy of Sciences reports and validates numerous studies as well as two major science assessment reviews that definitively identify the fingerprint of human influence in driving the changes observed to date.
Observations consistent with climate signal #1
On October 1 through 3, 75 locations stretching from the Deep South to the Ohio Valley, eastern Great Lakes and Northeast either tied or set a new all-time October record high.[13]
On October 1, more than two-dozen high temperature records were broken for the date in the eastern United States, along with 16 locations that set their highest temperature for any October day.[11]
On October 2, the District of Columbia broke its all-time monthly high temperature record with a temperature of 98°F, easily beating the old record of 96°F set on October 5, 1941.[11]
---
Exposure to extreme heat is already a significant public health problem and the primary cause of weather-related mortality in the US.[12] As temperatures continue to increase due to climate change, heat stress is expected to worsen.
The atmosphere can also hold more water, reducing our bodies' ability to cool off and increasing our risk of heat-related illness. The Heat Index, also known as the "real feel" temperature, is a measure of how hot it really feels when relative humidity is factored in with the actual air temperature.
Observations consistent with climate signal #2
The cause of the heat wave was a large area of high pressure anchored over the Southeast, which sent warm and humid air northward.