Australia Just Had Its Hottest Day on Record For the Second Day in a Row
Nullarbor SA 5690
Queensland
Adelaide SA
Sydney NSW
Perth WA
,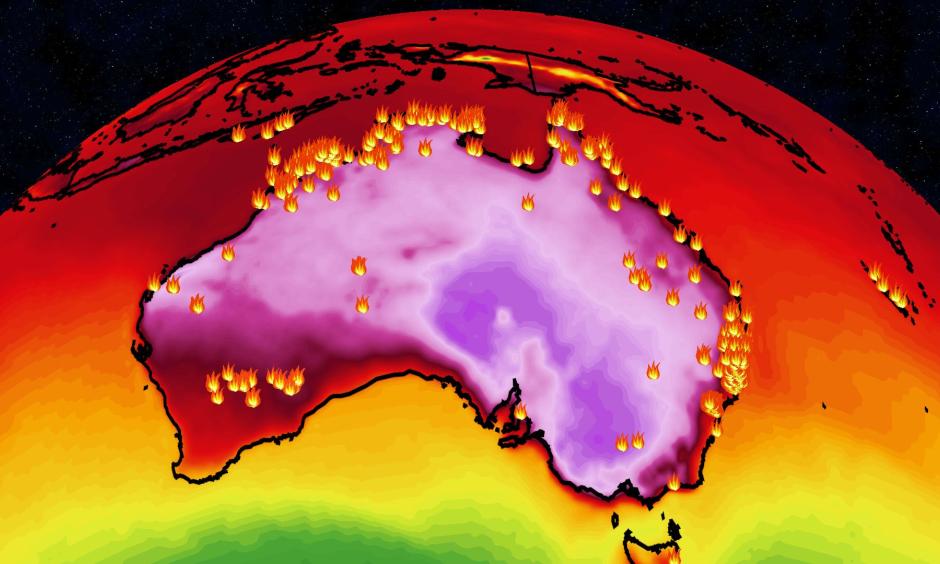 Signals Summary: Global warming has amplified the intensity, duration and frequency of extreme heat and heat waves, which can cause significant health problems.
---
Article Excerpt: Australia shattered its all-time hottest day on record for the second day in a row, Wednesday, and may do so again as a blistering heat wave continues what has been a torrid spring.
...
Nullarbor, South Australia, registered the hottest December high temperature on record anywhere in Australia, soaring to 49.9 degrees Celsius (121.8 degrees Fahrenheit) Wednesday.
...
If this preliminary high temperature is found to be valid, it could be the hottest December temperature measured anywhere on the planet, given we're headed into summer in the Southern Hemisphere and the hemisphere's lack of other land areas susceptible to heat of that magnitude.
...
This record-setting heat wave is being driven by a massive dome of high pressure aloft, suppressing clouds and rain across much of the continent.
Given Australia is coming off its record-driest spring, the sun's energy is going directly to heating the air above the dry ground and vegetation, rather than evaporating moisture.
This heat dome is expected to remain parked over central and eastern Australia the next several days.