Climate change has Australian bushfires 'running out of control,' experts say



 Australia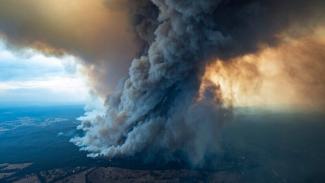 Signals Summary: Climate change has increased the risk of bushfires in Australia through hotter temperatures, drier conditions, and more frequent droughts.
---
Article Excerpt: Human-caused climate change is worsening the wildfires scorching Australia, experts say.
"Climate change is increasing bushfire risk in Australia by lengthening the fire season, decreasing precipitation and increasing temperature," according to the Australian Bureau of Meteorology.
...
While climate change might not ignite the fires, it is giving them the chance to turn into catastrophic blazes by creating warmer temperatures, increasing the amount of fuel (dried vegetation) available and reducing water availability because of higher evaporation, according to Climate Signals.
...
Climate change is also making droughts more likely to occur – and more severe when they do – in Australia. While Australia is no stranger to drought, climate change has exacerbated drought conditions so that when droughts occur, the conditions are in a much hotter climate and, in some cases, with lower precipitation, according to Climate Signals.