Last updated December 21, 2019

Bermuda Seeks Quick Recovery From Hurricane Nicole's Damages



 Bermuda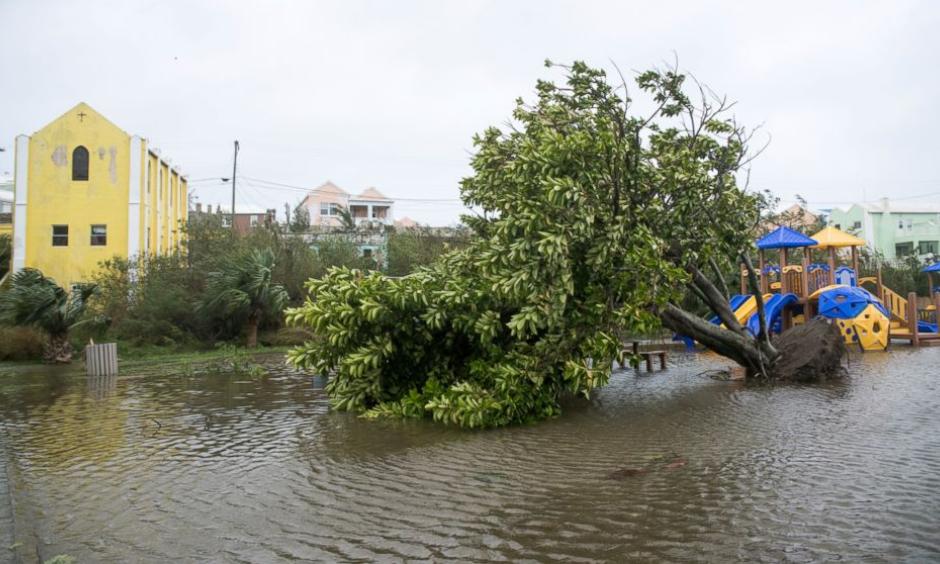 Bermuda's government dispatched crews to clear roads and engineers to inspect infrastructure as the British territory moved to recover quickly from Hurricane Nicole, which battered the island as a Category 3 storm.
The heavy rains and wind dissipated overnight Thursday as many of the island's 65,000 residents ventured outside to assess the damage caused by 115 mph (185 kph) winds.
...
Although severe storms often affect Bermuda, "a hurricane this strong is rare," the National Hurricane Center said.
The hurricane then weakened to a Category 1 storm as it churned toward the middle of the Atlantic Ocean after pummeling Bermuda. By Friday morning, it was about 675 miles (1,090 kilometers) south-southeast of Halifax, Nova Scotia, with maximum sustained winds near 85 mph (140 kph). The system was moving east-northeast at 21 mph (33 kph).