Blistering heat to fade in Southwest after highs top 125 F
Phoenix, AZ
Las Vegas, NV
Palm Springs, CA
Needles, CA
Blythe, CA
,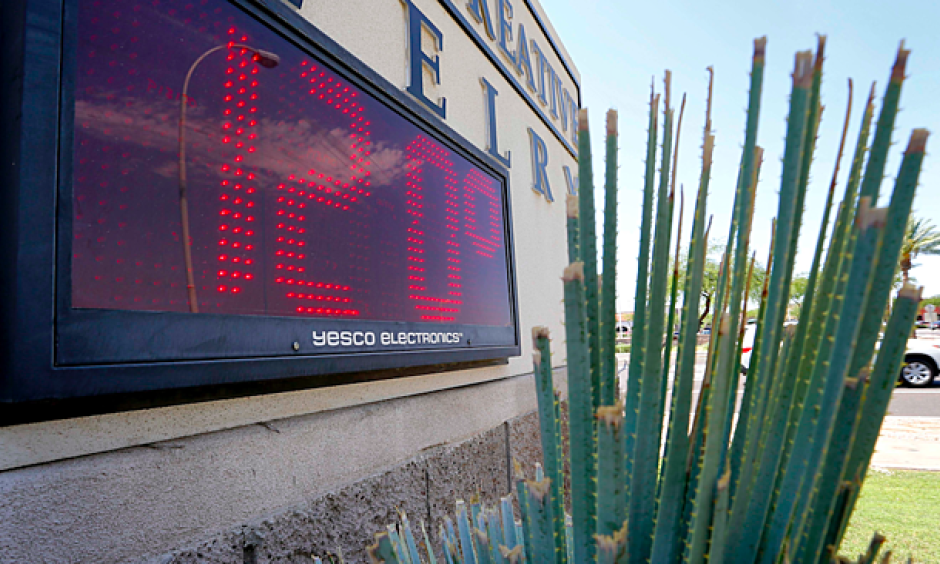 Some of the cities that set daily record-high temperatures during the heat wave included Phoenix, Las Vegas and Palm Springs, California.
While those cities failed to reach their all-time record highs, a few locations succeeded. These included Needles and Blythe, California...
While this extreme heat is typical of the summer months across the Southwest, it proved to be deadly across Arizona as at least five hikers lost their lives...
The hot, dry weather ignited several large fires across the region, including the Border Fire outside of San Diego, the Sherpa Fire in Santa Barbara County, California, and the Fish and Reservoir fires which combined into the San Gabriel Complex Fire outside of Los Angeles