Brian Head Fire continues 'unprecedented' pace; 13 homes burned
by
The Spectrum & Daily News
,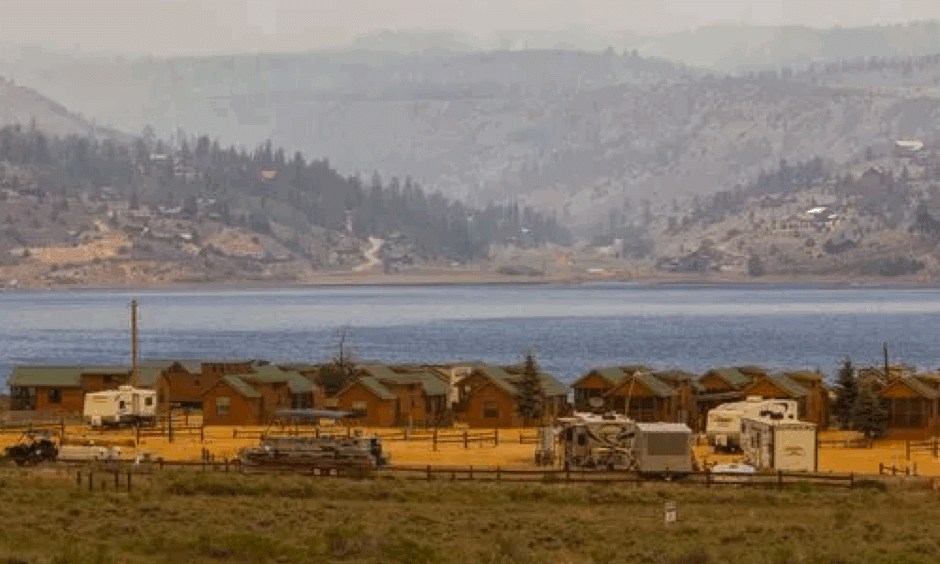 The Brian Head Fire is continuing a trend of explosive growth as record-level heat and evening winds spurred flames east across the mountains from the resort to another mountain getaway community on the north side of Panguitch Lake, consuming additional homes in the process.
Wildfire incident managers reported Friday morning that the blaze had destroyed 13 homes and eight outbuildings since it began Saturday – most of them during the previous 48 hours around the northern sides of Panguitch Lake.
But the flames were beginning to curl back over the lake's east edge in a new turn of events.
"Late in the afternoon (Thursday), the anticipated shift in winds caused more southeasterly growth. The fire spread down Clear Creek, and nine additional residences and six outbuildings were lost," a news release issued by incident managers stated.
...
Affected acreage estimates climbed to 27,744 as of Friday morning, or nearly 43.5 square miles – an exponential increase since Tuesday when a trend of evening winds began driving flames beyond the 1,000 acres of dead trees actively burning near Brian Head.