The building brutal heat wave, in four graphics
,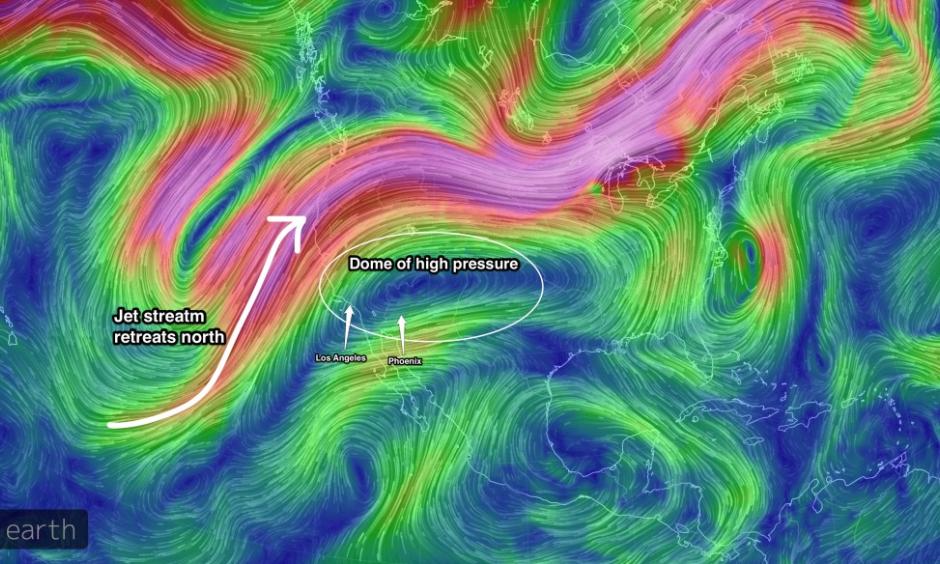 Los Angeles is now forecast by the National Weather Service to top out at 103 degrees on Monday...
According to the NWS forecast discussion for the area, if the models are right:
. . . this will likely be the warmest June heat wave in almost a decade. There is a chance that this heat wave could [be] the warmest June event in over a decade with widespread record heat occurring on Monday and maybe Tuesday.
The forecast for Phoenix isn't any better, with high temps forecast to reach 118 there on Monday. As the NWS forecast discussion for the area puts it:
The expanding high pressure system over the region will build to levels not seen in awhile, meaning record heat, especially Sunday through Wednesday.