California is dry with no rain in sight. Should we start worrying about drought and wildfire?
,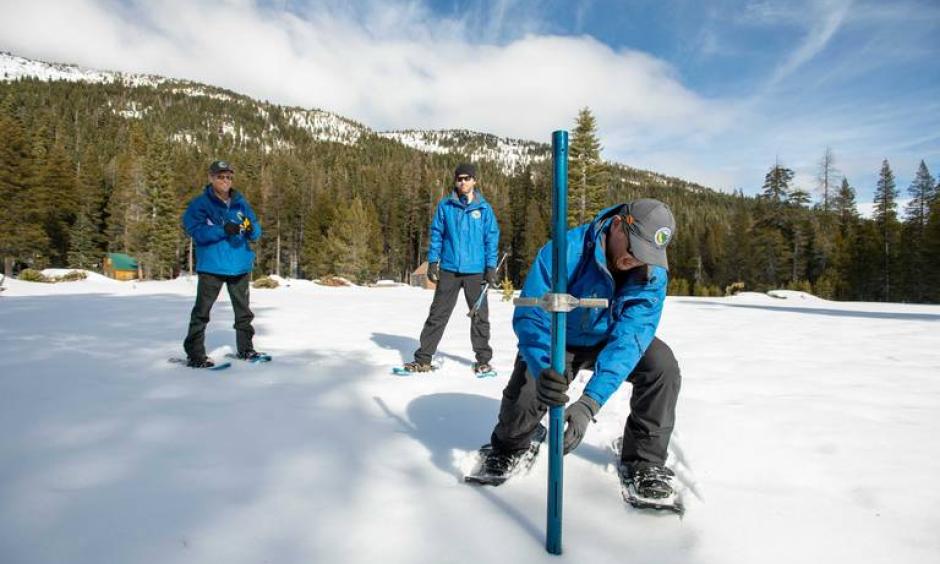 Climate Signals Summary: Climate change may be at least partly responsible for the high-pressure weather pattern known as the "ridiculously resilient ridge" that has blocked storms from California and likely contributed to precipitation decreases in the region. A dry winter in California leads to snowpack decline and land drying, which increases wildfire risk.
---
Article Excerpt: California's alarmingly dry winter continues, with no meaningful snow or rain in sight. Although it's far too soon to predict a drought, experts said wildfire risks could worsen this summer as a result of the shortage of precipitation.
And while the rainy season still has more than two months left, a persistent high-pressure ridge over the Pacific is keeping wet weather at bay, just as it did during the five-year drought, said Daniel Swain, a climate scientist at UCLA. Swain said it's possible parts of Northern California "could go completely dry in the month of February."
Private weather forecaster Jan Null said there's only a 15 percent chance of precipitation levels hitting normal levels. "That's not where I'm going to put my money on the table," said Null, founder of Golden Gate Weather Services in Half Moon Bay.
...
The Sierra Nevada snowpack is 40 percent below normal. The Department of Water Resource's eight-station index for the northern Sierra, a closely-watched gauge of precipitation in the mountains and foothills, is 42 percent below normal.
California's saving grace: It generally takes multiple dry winters to create a drought. Last winter was unusually wet, and there's still plenty of water in Folsom Lake, Shasta Lake and other major state reservoirs. That should help California muddle through the summer and fall, when the rain totally shuts off and the state has to rely exclusively on water stored in its reservoirs.
...
But a dry winter does bring other consequences, even if it doesn't lead to outright drought. Swain said the lack of moisture in the soil could increase the state's wildfire risk.