The climate crisis made Australia's fires at least 30% more likely, study finds
,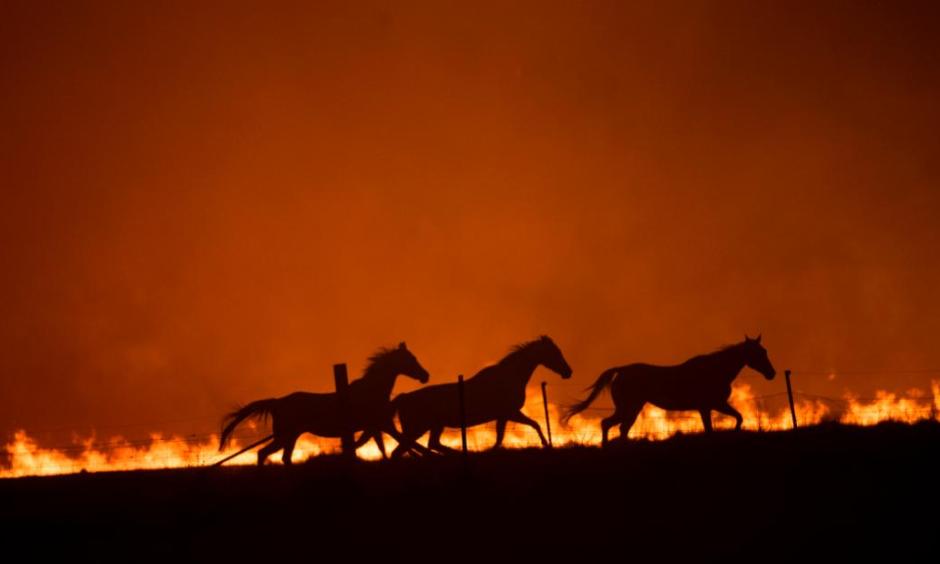 Climate Signals Summary: Climate change has increased the risk of bushfires in Australia through hotter temperatures, more frequent and intense heat waves, and drier conditions. The 2019-2020 Australia bushfires have now been definitively tied to climate change using attribution science, which links climate change to observed weather events.
---
Article Excerpt: The devastating bushfires that burned across Australia last year and into 2020 were made far more likely and intense by the climate crisis, a new analysis shows.
Scientists found that the chances of the kind of extreme weather that triggered the blazes have increased by more than 30% since 1900, and that fire conditions like this are at least four times more likely than they were at the start of the 20th century.
However, the authors say that this is likely a conservative estimate, and that the risk of fires may have grown by far more than 30% due to the climate models' underestimations of the actual increases in extreme temperatures and heatwaves.
...
The group found that human-caused climate change has loaded the dice in favor of these catastrophic fires, and that more fire seasons like this one are likely in the future.
...
The scientists also explored the role that the climate crisis is playing in Australia's heatwaves, like the one last December which shattered the continent's all-time average temperature record.
Their analysis found that heatwaves are the primary driver behind the increasing fire risk, and that heatwaves in Australia are now about 1 to 2 degrees Celsius (1.8 to 3.6 degrees Fahrenheit) hotter and about 10 times more likely than they were in 1900.
...
Australia is the world's driest continent and one of its hottest, and it has long had a propensity for wild swings between weather extremes.
But its climate has gotten even hotter in recent decades.
On average, the country is more than 1 degree Celsius (2.8 degrees Fahrenheit) hotter than it was in 1910, and last year was the hottest and driest year in the country's recorded history.
Those abnormally high temperatures and drought conditions converged to create an ideal environment for fires.