Dangerous heat wave forecast for Southwest, Plains
,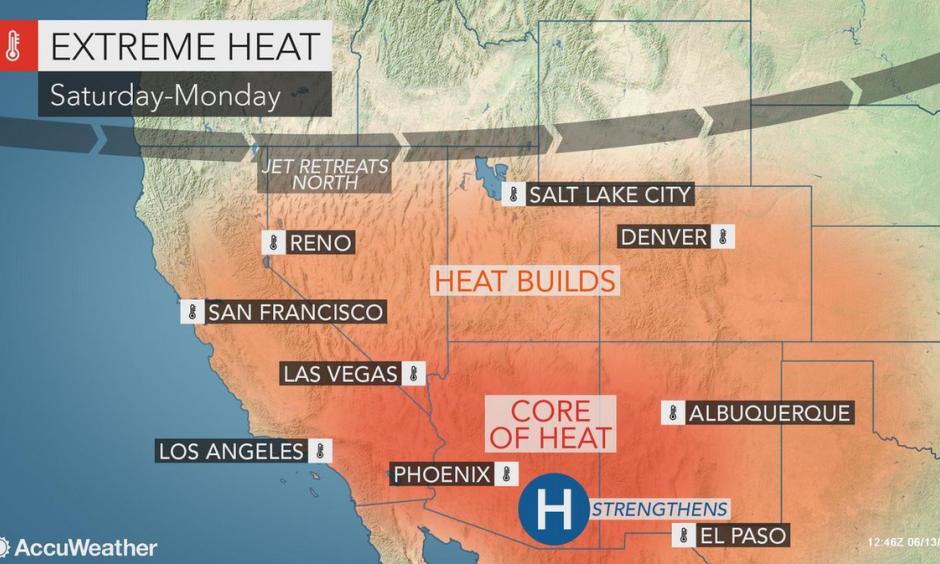 James Sawtelle, a weather service meteorologist, said a high-pressure system will begin developing above Phoenix early Saturday, forcing hot air into the region. He said the weather conditions are normal for this time of year, but the temperatures are not.
"The dry weather is normal," Sawtelle said. "This kind of heat wave is significantly above normal"...
The [National] weather service issued an excessive heat watch for much of Arizona, along with parts of Nevada and California