A Disheartening Blast of Winter Weather Across the Nation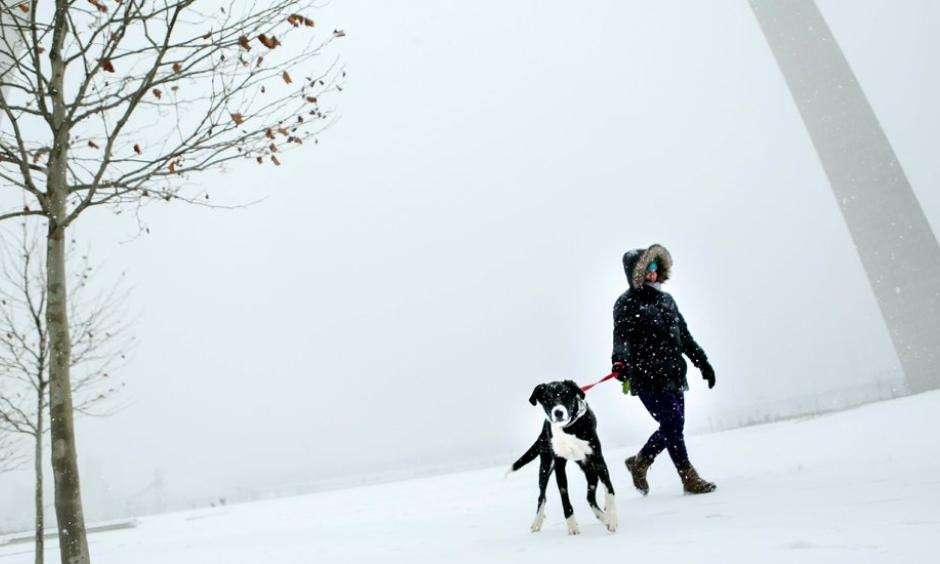 A punishing winter that has already produced record snowfalls and crippling temperatures in many areas sent another wave of severe weather blasting across the country over the weekend. Fresh snow buried cars and snarled travel from Denver to St. Louis, and behind the snow came a mass of air so frigid that the National Weather Service declared a wide area of the north central United States to be entering another deep freeze.
...
The snow fell mainly in a broad stripe through the middle of the country, with plunging temperatures in at least a dozen states — more than 30 degrees Fahrenheit below normal in some areas. As much as two feet of fresh snow fell in the Rocky Mountains, and the deep cold stretched as far south as Texas.
[Ryan Maue, a meteorologist with weathermodels.com] said the frigid air had come from Western Canada, where pools of Arctic air had been stuck for weeks. The cold air mass made its way down the West Coast and then eastward over the spine of the Rocky Mountains to the nation's midsection.