Flight returns to IAH because of heat wave in Phoenix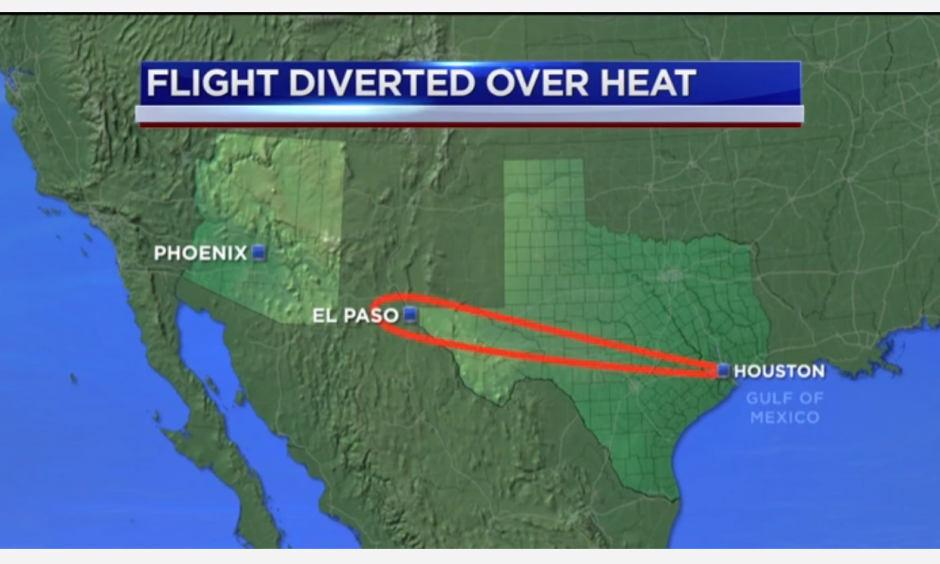 A Phoenix-bound flight was forced to return to Houston this evening because of weather conditions in the Valley of the Sun. Passengers who were on the plane said the flight crew told them the record-breaking heat is to blame.
...
The company issued only the following statement regarding the incident:

"United Express flight 6181 operated by Mesa Airlines, returned to Houston due to weather in Phoenix. Phoenix passengers will be accommodated on an extra flight that has been added for tomorrow morning"