The Heat Goes On: Southwest Heat Peaks, But Not Going Anywhere
,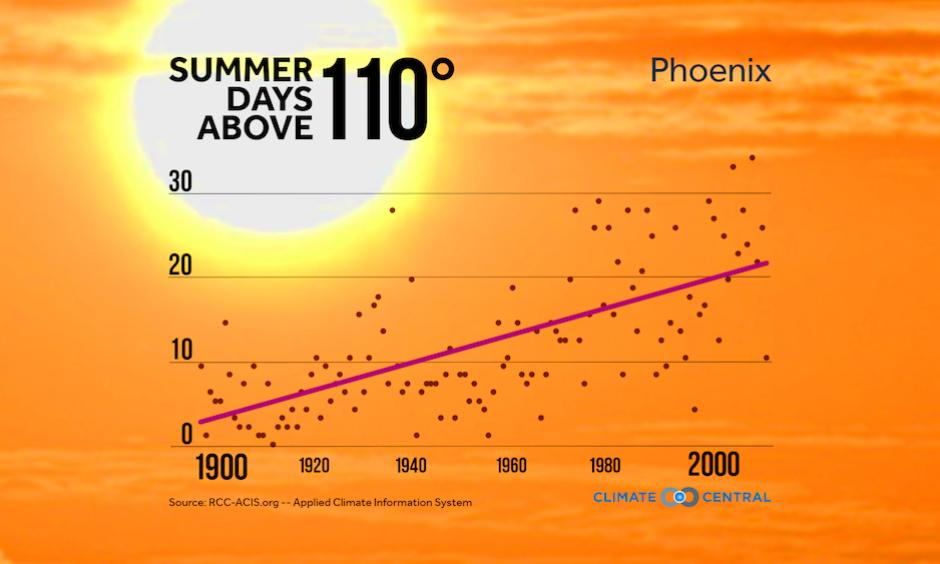 ...In Phoenix, nine of the first 22 days of June have been 110°F (43°C) or hotter, including the last five consecutive days. Periods of days over that threshold have been on the rise; of the five instances with 10 or more consecutive days at or above 110°F in Phoenix, four have come since 1989. The other was in 1974.
...
Despite the hope that deserts can be cool at night, it has not been the case recently. The low in Phoenix on Monday was 90°F (32°C), which is the earliest in the year the low temperature has not dropped below 90°F.