Hong Kong officials blame China floods for tide of filth washing up on city beaches
,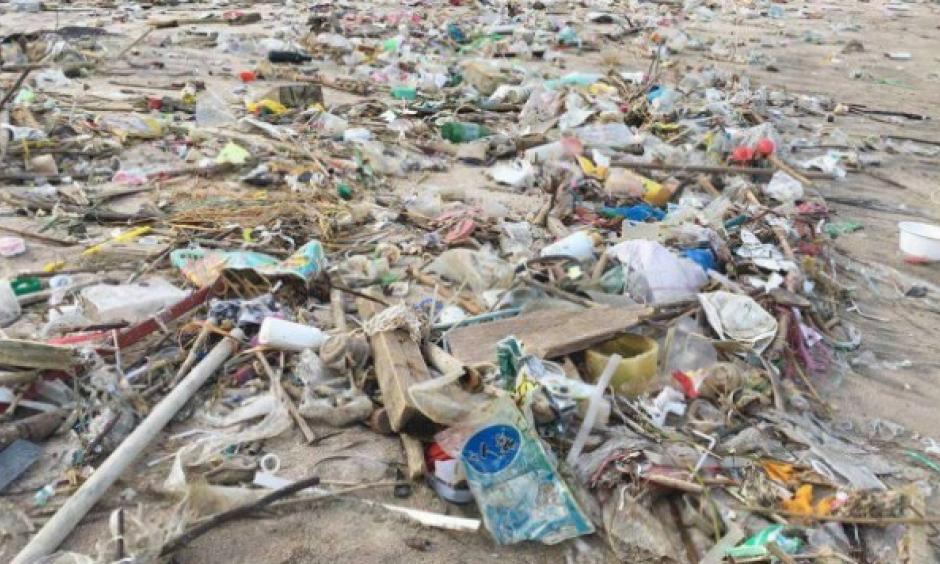 The Hong Kong government has pointed the finger at China for the huge amounts of refuse that have washed up on the city's southern beaches in recent weeks.
Six to 10 times the usual volume of marine refuse was being washed up, the Environmental Protection Department said. It believes this is a result of heavy rain and floods in the Pearl River basin.
"We suspect that the floods in mid-June on the mainland might have brought the refuse to the sea and then the refuse is brought to Hong Kong by the southwest monsoon wind and the sea currents," the department said in response to inquiries by SCMP.com.
"A similar phenomenon happened in 2005 when a massive amount of debris and refuse was found at various beaches and coastal areas of Hong Kong after a serious one-in-a-100-year flood on the mainland," the statement said.
It said severe rainstorms and floods in mid-June in the provinces of Guangdong, Guangxi, Hunan and Jiangxi, through which the Pearl River or its tributaries flow, had caused flooding of a severity seen only once every 20 years