From Meranti to Malakas: Another Typhoon Threatens East Asia



 China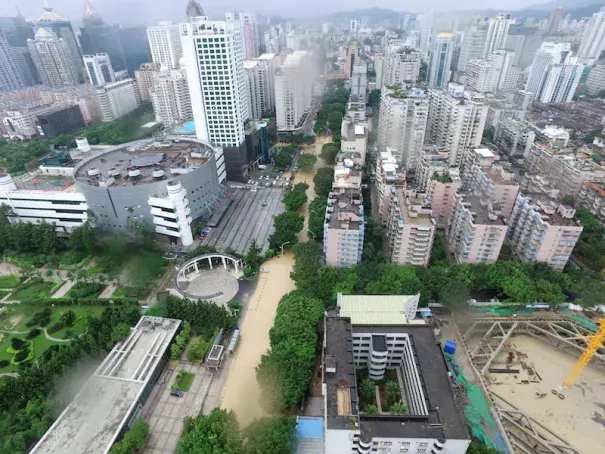 Taiwan and China are breathing sighs of relief after their encounter with formidable Super Typhoon Meranti. Peaking at 190 mph, Meranti's satellite-estimated sustained winds put the storm in a tie for the tenth strongest winds in global records for any tropical cyclone, including hurricanes and typhoons.

Fortunately, Meranti's path stayed just off the south coast of Taiwan, and the typhoon had weakened to Category 2 strength with 105 mph sustained winds by the time it made landfall on the China coast in the city of Xiamen. Nevertheless, some 300,000 of Xiamen's 3.5 million residents were evacuated, and the others went through a wild night. The Xiamen airport recorded wind gusts to 87 mph just ahead of Meranti's center at 3 am Thursday, along with a one-hour drop in barometric pressure of 19 millibars (from 983 to 964 millibars). Meranti is the strongest typhoon to strike China's Fujian province in records going back to 1949, according to the nation's Xinhua news service. The historic Dongguan Bridge, built in 1145, was destroyed by the flood. Rainfall of more than 400 millimeters (15.75") was reported in Zhejiang province as Meranti slogged inland. According to the insurance broker Aon Benfield, China's Ministry of Civil Affairs (MCA) reported that Meranti had left at least seven people killed or missing and dozens more injured, with many windows shattered in mid- and high-rise buildings and many trees downed into homes, businesses and vehicles. At least 1.65 million people lost power in Fujian province alone. Several dozen injuries were reported in Taiwan, where more than 600,000 homes lost power. There has been no word yet on the fate of the 3000 residents of Itbayat, the tiny Philippine island just south of Taiwan that was encompassed by Meranti's eye.
...
Rapidly intensifying typhoons (of which Meranti is a textbook example) are a growing threat to East and Southeast Asia, according to a study published this month in Nature Geoscience.[1] The study found that the peak winds of typhoons striking the region have increased by 12 - 15% since 1977. This trend appears to be mainly the result of faster intensification rates, as the typhoons are passing over increasingly warmer waters en route to landfall...
About half of all typhoons in the Northwest Pacific make landfall somewhere, and this is where the trends found in the study are most pronounced. The authors broke the 37-year typhoon record into four clusters, each of which corresponds to a particular region of typhoon development and track. The two clusters that make up most of the landfalling typhoons showed intensification rates that grew by more than 60% over the study period, with an extra 3 knots now being added every six hours during intensification periods. Atmospheric dynamics (including vertical wind shear) don't show any consistent trend in the study area, but sea surface temperatures have risen, especially just east of Asia. In turn, that has boosted the maximum potential intensity of typhoons approaching the coast of East and Southeast Asia