Taiwan's famous 'Big Mushroom' dive site toppled by typhoon



 Taiwan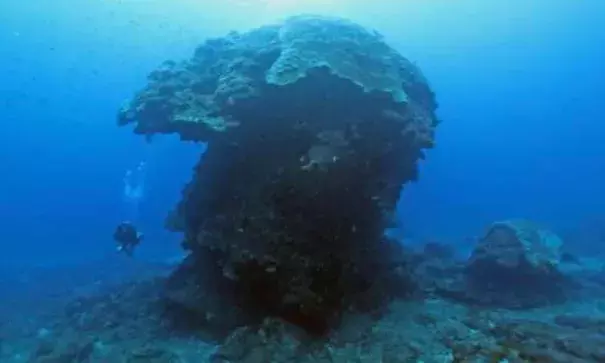 Divers say a towering coral known as the "Big Mushroom" at the heart of a world-famous dive site in Taiwan has been toppled after Typhoon Meranti struck last week.
The super-typhoon was the strongest storm for 21 years to strike Taiwan, leaving one dead before killing another 28 as it moved to eastern China.
Green Island off Taiwan's east coast—which attracts divers from around the globe—has been left reeling from the underwater damage caused by the storm and by the smaller Typhoon Malakas which followed it.
It was home to the 10-metre-high (33 feet) mushroom-shaped pore coral, the biggest of its kind in the world.
But videos posted by local dive instructor Yu Ming-hung show the coral lying on its side on the seabed.
He called it a "loss and heartache for the Taiwanese" on his Facebook page, where the footage was posted