Pacific Storm Parade, Atmospheric River Could Bring Flooding, Landslides, Feet of Cascades Snow in Washington, Oregon | The Weather Channel
Quillayute, WA
British Columbia
Medford, OR
Seattle, WA
Boise, ID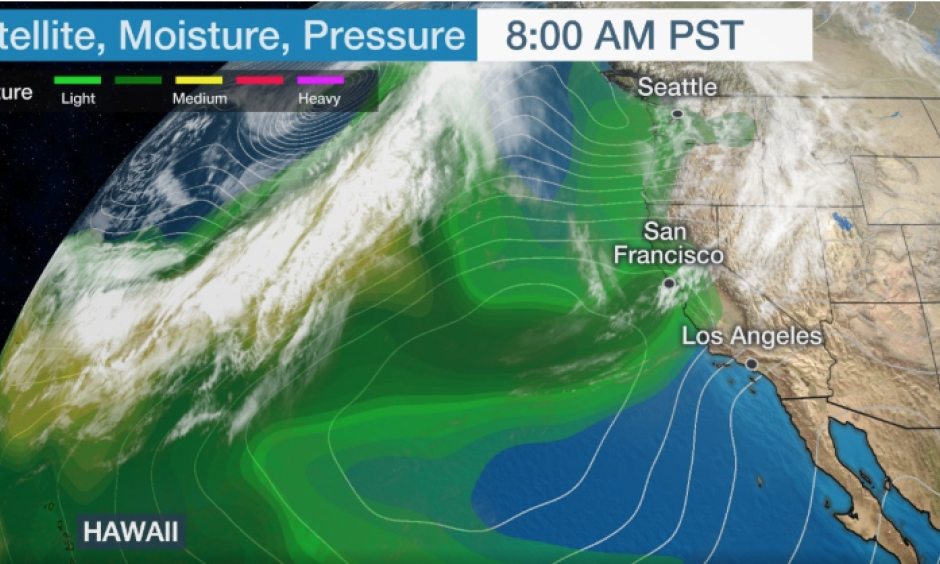 Signals Summary: Global warming is likely making atmospheric river storms more common on the west coast, particularly in California. The extreme precipitation these storms bring are the primary cause of flooding in the western U.S. and can cause landslides.
---
Article Excerpt: A strong Pacific jet stream will continue to push a series of storms into the Pacific Northwest through Groundhog Day weekend, bringing days of rain that could trigger flooding and landslides in Washington and Oregon.
This nearly west-to-east jet stream spanning the North Pacific Ocean from Asia to western North America is a classic feature in the winter months, sticking out as a ribbon of high winds in both analyses and model forecasts.
...
These Pacific storms could be accompanied by an atmospheric river late this week, a deep plume of moisture often associated with heavier rain events. It sometimes spans thousands of miles from Hawaii or the Western Pacific Ocean toward the West Coast.
...
This combination of Pacific storms is likely to wring out heavy rain across western Oregon and western Washington. Some of these areas could pick up 5 to 8 additional inches of rain through Sunday.
This could trigger flash flooding, river flooding and landslides, particularly in western Washington, where precipitation has been heaviest this month and rivers are already running high.
...
November, December and January are typically the wettest months of the year in the Pacific Northwest. But the persistence of this stretch of wet weather since December is pushing toward record territory in some locations.
The second-longest period of consecutive days with measurable precipitation has been recorded near the coast of western Washington in Quillayute/Forks, where 42 straight days of precipitation has resulted in more than 32 inches of precipitation. Records there have been kept for the past 54 years.