Southern Utah wildfire grows to largest in U.S.
,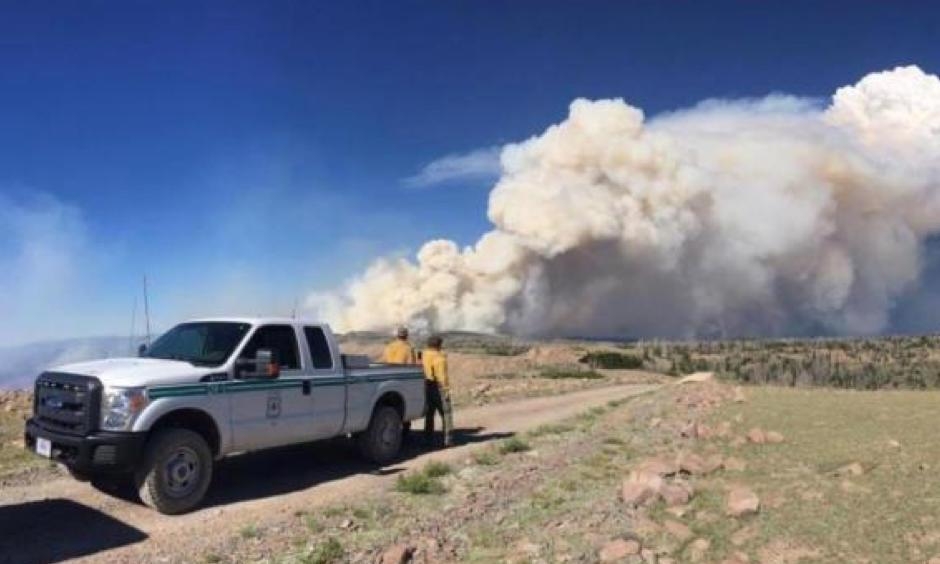 Southern Utah's wildfire is the largest in the United States one week after it started.
The blaze -- called the Brian Head Fire -- had consumed 40,148 acres by Saturday night in Utah, including 12,500 new acres since Thursday morning, according to Iron County Emergency Management.
The fire, which was ignited by a resident burning weeds and has been fueled by hot, dry conditions and strong wind, has been 8 percent contained.
...
The fire in southern Utah is one of 18 large fires burning in the Southwest, including six in Arizona, two others in Utah, three in California, three in New Mexico, two in Nevada and one in Oregon.
The fires are fueled by triple-digit temperatures and dry conditions.