As Southwest Burns, Climate Scientists Warn: You Ain't Seen Nothin' Yet
,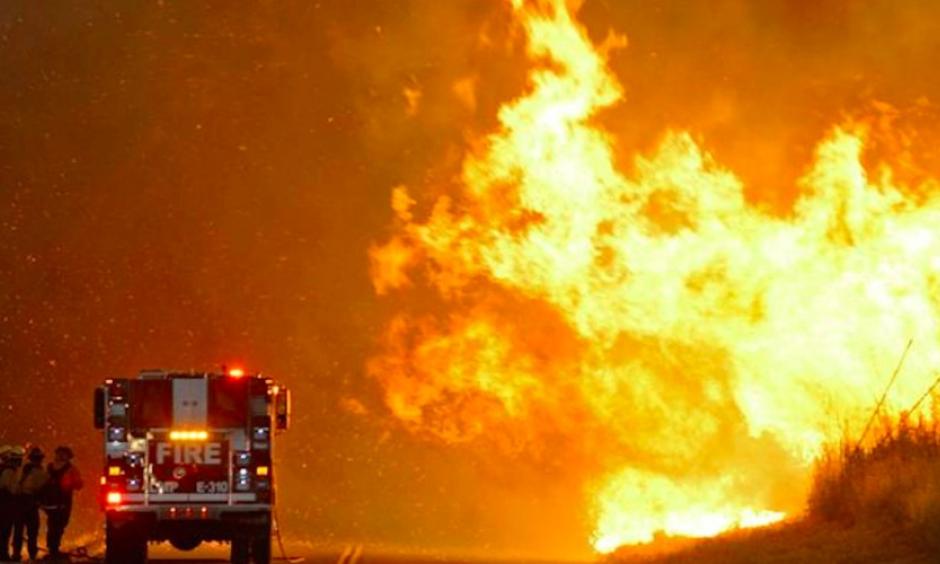 "If we continue with business-as-usual burning of fossil fuels, by mid-century what we think of as extreme summer heat today will become a typical summer day"...
More than 20 fires are also burning in Arizona, Nevada, Utah, Washington state, Colorado, Montana, and New Mexico. Meanwhile, record-breaking heat reached 123°F in Palm Springs and 115°F in Phoenix. Death Valley recorded the country's hottest temperature on Monday at 126°F. At least six deaths have been attributed to the extreme heat.
Michael Mann, a professor of meteorology at Penn State University who was in Phoenix for the Democratic National Platform committee meeting last weekend when the temperatures hit 106°F, told the panel that the extreme weather was "an example of just the sort of extreme heat that is on the increase due to human-caused climate change"