Tropical Storm Cindy Cripples Gulf Of Mexico Oil Production



 Gulf of Mexico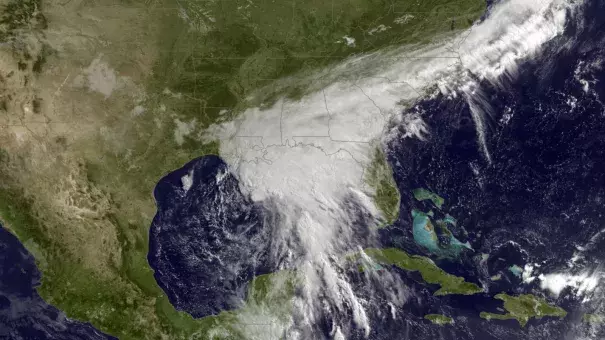 Tropical storm Cindy—which made landfall in southwest Louisiana on Thursday and is moving northeast across the U.S.—has shut in around one-sixth of the Gulf of Mexico oil production and is crippling shipping that will affect oil and gas imports and exports this week and next.

Heavy winds and rain, as well as possible power outages and flooding, could also affect operations.

Storm Cindy, which was downgraded to a tropical depression after making landfall, comes just a few weeks after the National Oceanic and Atmospheric Administration (NOAA) warned that 2017 could be an "above-normal" year for large hurricanes.