Typhoon Meranti hits Taiwan, moves towards China
Kaohsiung City
Hualien County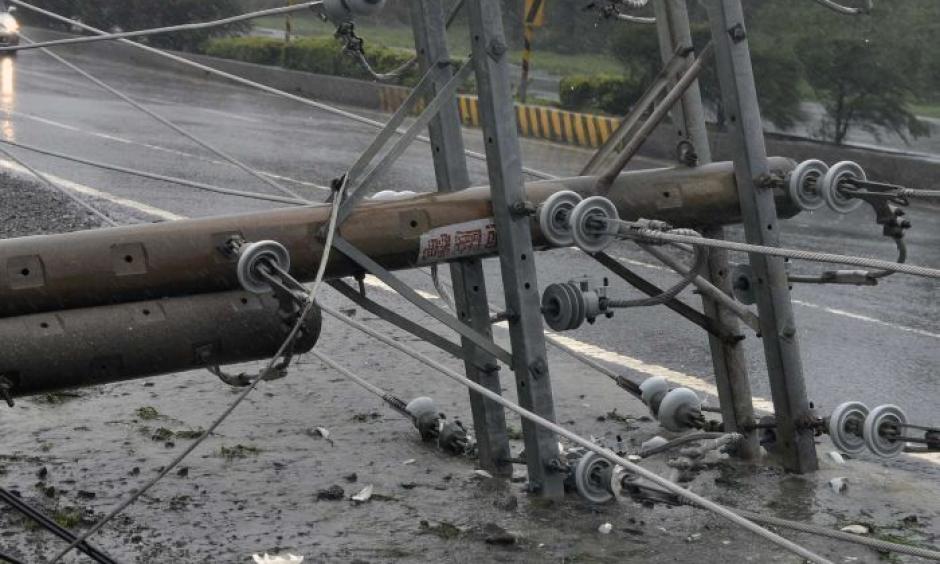 Super Typhoon Meranti has taken its toll on Taiwan, as the storm seen as the strongest in the world so far this year makes its way towards China.
Taiwan Power Co said that nearly 200,000 people were left without power.
Schools and businesses were closed and almost 1,500 residents evacuated their homes, according to a statement by the Central Emergency Operation centre.
Fallen power cables and trees were among some of the early damage reported.
Meranti, which grew in strength as it neared Taiwan, was carrying maximum winds of 216 km per hour, meteorologists said.
Taiwan will feel the full force of the typhoon through Wednesday and into Thursday before the storm barrels into China, meteorologists said.
"Its impact on Taiwan will peak all day today," Taiwan's Central Weather Bureau Spokeswoman Hsieh Pei-yun said.
The Weather Bureau warned that the Category 5 storm would threaten several southern and eastern cities, including Kaohsiung and Hualien, with strong winds, torrential rain and flooding.
...
Meranti is expected to make landfall in the southern Chinese provinces of Guangdong and Fujian in the coming days, where authorities have cancelled train services and were preparing to evacuate people, state media said