Utah wildfire grows to largest active fire in the U.S.
by
The Denver Post via the Associated Press
,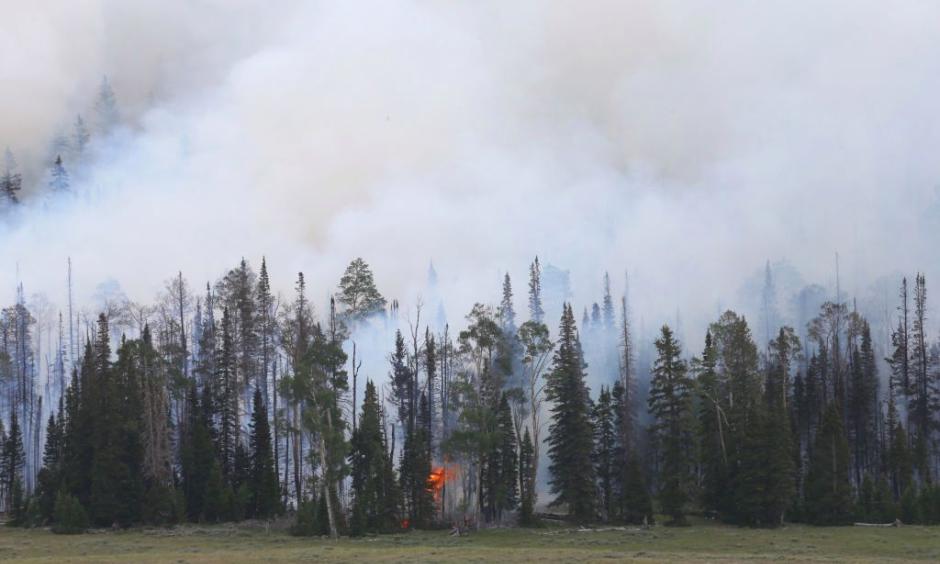 The nation's largest wildfire has forced more than 1,500 people from their homes and cabins in a southern Utah mountain area home to a ski town and popular fishing lake.
Firefighters battled high winds Monday as they fought a fire that has grown to 72 square miles (184 square kilometers) and burned 13 homes — larger than any other fire in the country now, state emergency managers said.
Some flames reached 100 feet high, while fire crews faced dry, windy conditions Tuesday and a "high potential" for extreme fire behavior, officials said late Monday.
The estimated firefighting costs now top $7 million for a fire started June 17 near the Brian Head Resort by someone using a torch tool to burn weeds, they said. Investigators said they know who the culprit is, but they haven't yet released the person's identity or what charges will be leveled.