Wildfires burn hundreds of acres in Utah, California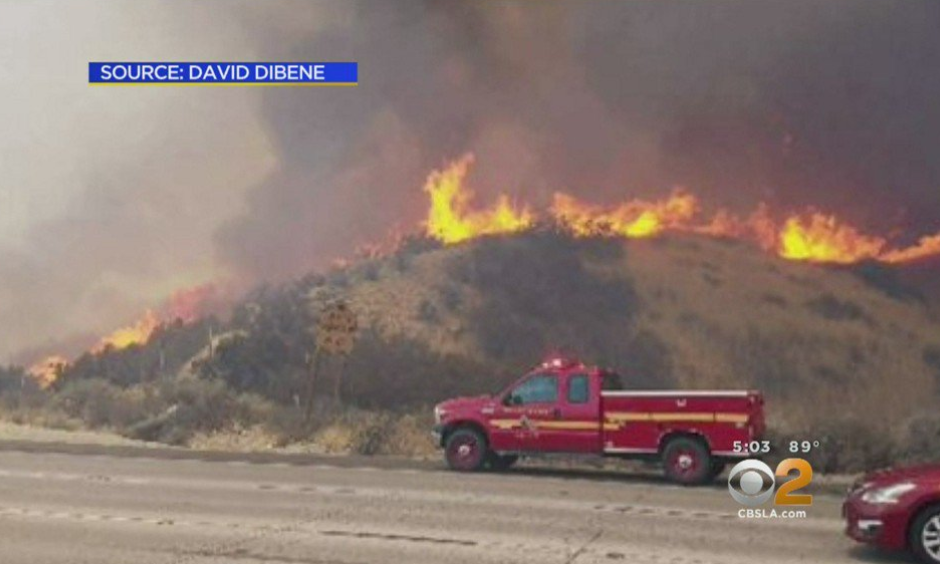 Firefighters are bracing for strong winds as they continue to fight separate brush fires burning in Utah and California.
Authorities say southern Utah's wildfire, near the ski town of Brian Head, has forced more than 1,500 people from homes and cabins. More evacuations are being ordered at this time.
The fire has torched more than 67 square miles and cost more than $7 million to fight. Officials say the blaze was sparked on June 17 by a weed-burning torch.
Crews in California, meanwhile, are allowing people back into their homes near Santa Clarita.
CBS Los Angeles reports the blaze there consumed at least 750 acres, causing authorities to close a busy thoroughfare in both directions. The 14 Freeway has since reopened.