Woman dead following Phoenix mountain rescue
Desert Vista Trail, Scottsdale, AZ
,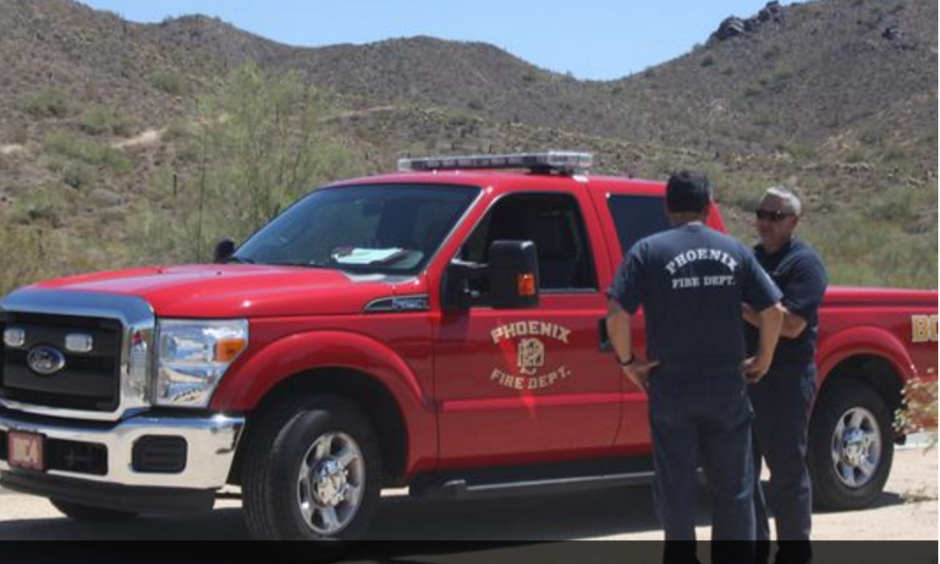 Fire crews airlifted a woman out of the Phoenix Mountain Preserve Sunday morning after she had stopped breathing on a trail while biking with her friends, according to officials.
Authorities say the woman was later pronounced dead at the hospital...
The woman, a 28-year-old personal trainer, was transported to an emergency room in extremely critical condition, Subervi said, adding that she had no physical injuries and that her condition was a 100 percent heat-related illness.He said at one point she lost her pulse, due to the exhaustion...
"It really shows how critical this heat can be and how it can really sneak up on you," [Capt. Larry Subervi, a Phoenix fire spokesman] said. "She did everything right ... she was with a group, they were experience and they started off early in the day.
"But still when we deal with temperatures like this, it can just really be unpredictable how your body is going to respond.Even backyard barbecues can be dangerous on a day like today.
"You have to prepare your body," he said. "Your body will be fighting the weather in this heat"