In a Warming World, the Storms May Be Fewer But Stronger
,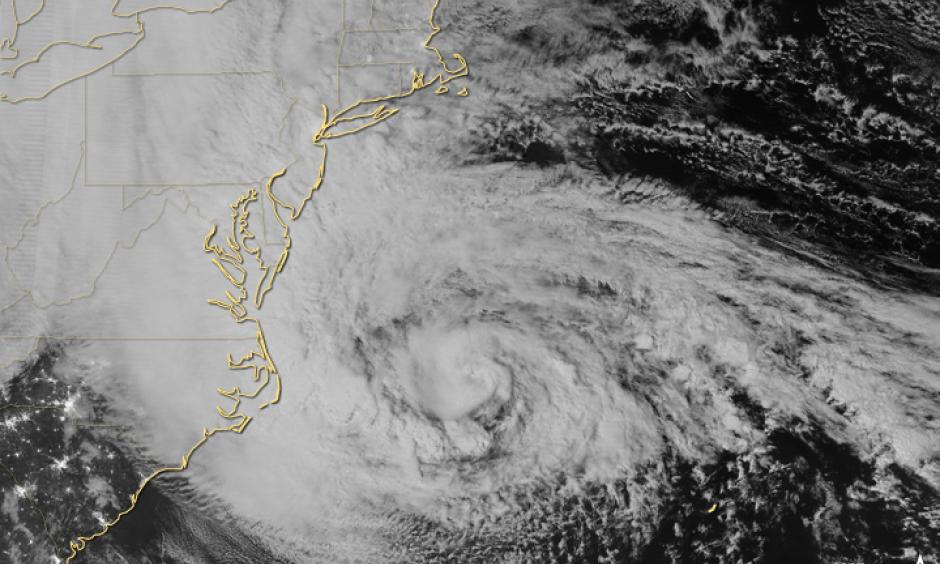 Sandy is not the only recent storm to make people ask questions about climate change and weather. In 2010, an epic winter storm dubbed "Snowmageddon" dumped more than half a meter (2 feet) of snow across many parts of the U.S. East Coast. And in April 2011, tornadoes killed more than 364 Americans—the most ever in a month. The rash of twisters etched scars of destruction on the landscape so long and wide that they could be seen from space. The United States set records in 2011 and 2012 for the number of weather disasters that exceeded $1 billion in losses; most were storms...
Weather forecasters use terms like snowstorms, derechos, hailstorms, rainstorms, blizzards, low-pressure systems, lightning storms, hurricanes, typhoons, nor'easters, and twisters. Research meteorologists and climatologists have a simpler way of dividing up the world's storms: thunderstorms, tropical cyclones, and extra-tropical cyclones. All are atmospheric disturbances that redistribute heat and produce some combination of clouds, precipitation, and wind...
Storms feed off of latent heat, which is why scientists think global warming is strengthening storms. Extra heat in the atmosphere or ocean nourishes storms; the more heat energy that goes in, the more vigorously a weather system can churn