Raging bushfires torch 5.3 million acres in New South Wales, Australia, turning beaches black with ash
,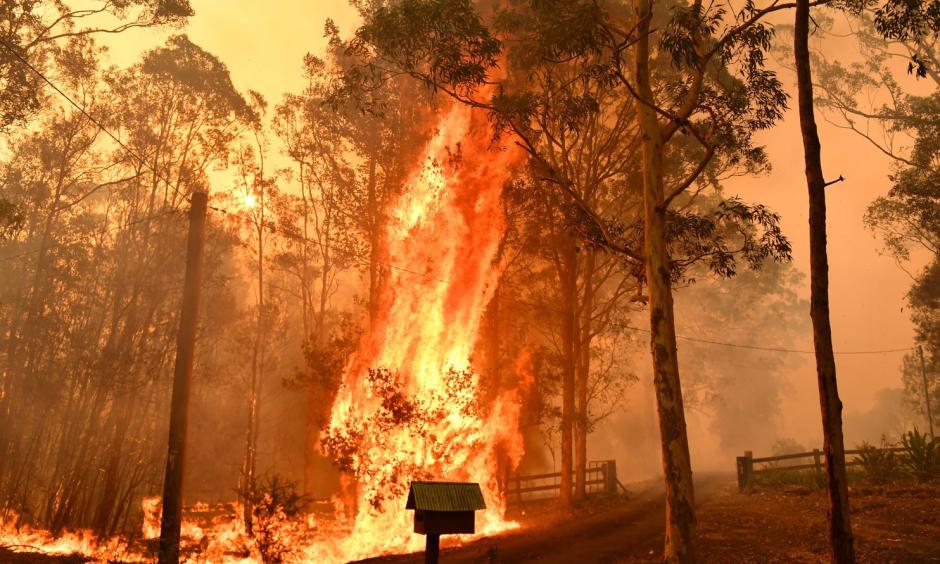 Signals Summary: Climate change has increased the risk of bushfires in Australia through warmer temperatures and drier conditions.
---
Article Excerpt: Nearly 100 wildfires are burning across New South Wales, Australia, scorching more than 5.3 million acres of land and shrouding Sydney beneath a potentially deadly cloak of toxic smog. The bush fires are largely enhanced by climate-change-driven drought and increasing temperatures.
...
The air quality index peaked near 300 just southwest of Sydney on Tuesday morning; it was hovering near 200 downtown during the afternoon. Only values below 50 are considered safe. Conditions in Sydney were dubbed "very unhealthy," with the concern that "everyone may experience more serious health effects."
...
Most years the fires really ramp up during December; this year, they started in October, largely tied to above-average temperatures and dry conditions.
Research shows that human-caused climate change is amplifying the fire risk and ratcheting up the heat across large parts of Australia. Wildfires are worsening with climate change because heat and drought make the landscape more prone to burning, including ecosystems previously unaccustomed to such events.
Months of rainfall deficits have left Australia parched; January through October 2019 was the second-warmest and second-driest such period on record.
According to a comprehensive 2015 federal climate report from the Australian government, the ongoing bush fires are burning in areas of the country that are likely to see an uptick in the average forest fire danger index and number of days with severe fire danger. Long-term climate trends in Australia show sharp warming and an increase in extreme-heat events.