How Europe Turned Into a Perfect Landscape for Wildfires
Catalonia
19288 Ludwigslust
Tarragona
43746 Tivissa, Tarragona
280 23 Hästveda
,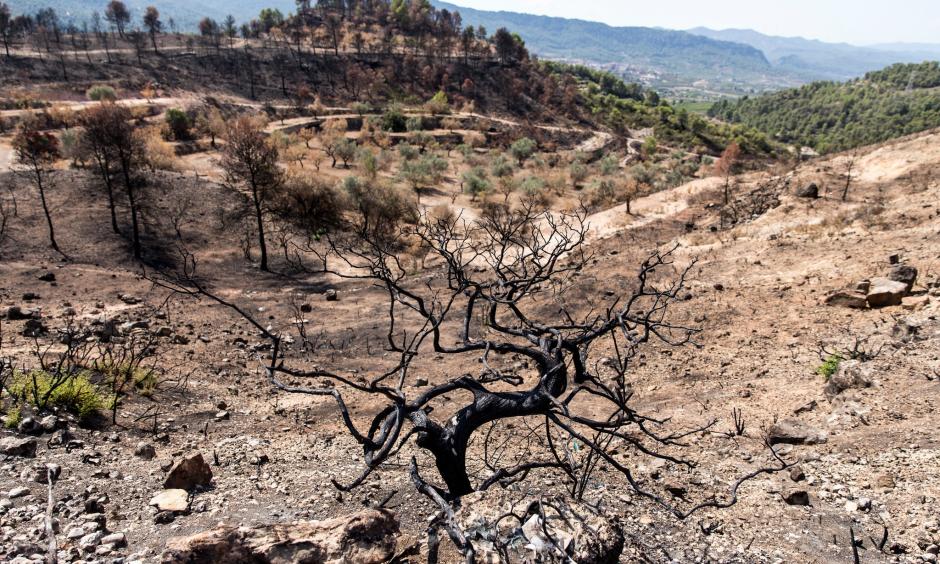 Signals Summary: Climate change is increasing the risk of wildfires through warmer temperatures, drier conditions, more frequent droughts, and worsening beetle outbreaks.
---
Article Excerpt: In a hotter, drier, more flammable climate, like here in the Mediterranean region, forests can die slowly from drought or they can go up in flames almost instantly, releasing all the carbon stored in their trunks and branches into the atmosphere.
That raises an increasingly urgent question: How best to manage woodlands in a world that humans have so profoundly altered? "We need to decide what will be the climate-change forest for the future," is how Kirsten Thonicke, a fire ecologist at the Potsdam Institute for Climate Impact Research, framed the challenge.
...
Today roughly 40 percent of the European Union's landmass is covered by trees, making it one of the most forest-rich regions in the world. It's also ripe for wildfire.
In 2019, intense heat and drought helped spread fires across roughly 1,300 square miles on the Continent, a swath of scorched land 15 percent bigger than the decade's annual average, according to preliminary data issued in mid-January by the European Forest Fire Information System.
Marc Castellnou, a 47-year-old fire analyst with the Catalonian fire services, has seen that shift firsthand here in the hot, dry hills of Catalonia, in northeastern Spain, where his family has lived for generations in a medieval village overlooking the Ebro River.
...
Now Mr. Castellnou has been setting some of those forests ablaze, getting rid of the grasses and low-lying shrub so the flames can't as easily race up to the crowns of the young, frail pines. The last thing he wants his two young children to inherit is a hillside strewn with dry, flammable brush.
"Climate change is changing everything," Mr. Castellnou said. "We're trying to build some vaccination into the landscape."
In Europe last year, wildfires raged as far north as Sweden. Drought and beetle infestations killed swaths of forests in Germany, prompting a debate over what trees to plant in their place. Britain had more wildfires last year than ever before on record. Spain saw one of the sharpest increases in the number of individual fires. The European Union described forest fires as "a serious and increasing threat."
...
As Catalonians migrated to cities, the fingerprints of climate change also emerged. Heat records were broken, one after another. The grass turned dry. The white pines began to drop their needles.